Conference Chairman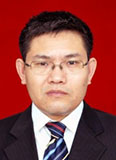 Prof. Aimin Liu
Tianjin Port Engineering Institute Co., Ltd. of CCCC First Harbor Engineering Co., Ltd., China
Research Area: Geotechnical Engineering
Introduction:
Liu Aimin holds more than 20 scientific research projects, including "Key Technologies and Demonstration Projects for Deepwater Hub Port Construction", "Research on Soft Foundation Technology for Underwater Vacuum Preloading ", and "Research on stability analysis methods of three-Dimensional Slope", such as national research projects, a number of research results have reached international leading or international advanced level, and won more than 20 provincial and ministerial level scientific and technological progress awards. He has edited more than 10 standards and published more than 30 papers. He has been awarded as an expert with outstanding contributions in Tianjin, a first-level candidate for 131 innovative talents in Tianjin, an expert for construction field in Tianjin, senior experts in the national dredging industry, China Postdoctoral Science Fund review experts, outstanding technical experts for CCCC and water transport engineering construction technology and standards experts.
Academic Committee Chair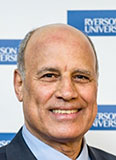 Prof. Said Easa
Ryerson University, Canada
Research Area: Transportation
Introduction:
Prof. Said Easa is currently the professor of Civil Engineering, Ryerson University, Canada.Dr. Easa is Fellow of Canadian Academy of Engineering, Engineering Institute of Canada, and Canadian Society for Civil Engineering (CSCE). His research interests cover broad transportation areas, including planning, design, operation, and management. In particular, he has introduced novel approaches for safer and more efficient transportation infrastructure, including highway alignments, railway crossings, interchanges, intersections, and roundabouts. In addition, he has conducted multidisciplinary research in such areas as intelligent transportation systems, autonomous and connected vehicles, human factors, and geomatics engineering.
Organizing Committees
Prof. Jinfang Hou

Tianjin Port Engineering Institute Co., Ltd. of CCCC First Harbor Engineering Co., Ltd., China

Zhifa Yu, Vice-Chief Engineer

Tianjin Port Engineering Institute Co., Ltd. of CCCC First Harbor Engineering Co., Ltd., China

Changyi Yu, Engineer

Tianjin Port Engineering Institute Co., Ltd. of CCCC First Harbor Engineering Co., Ltd., China

Dr. Binbin Xu

Geotechnical Engineering Department, Tianjin Port Engineering Institute Co., Ltd. of CCCC First Harbor Engineering Co., Ltd., China

Dr. Jingshuang Li

Geotechnical Engineering Department, Tianjin Port Engineering Institute Co., Ltd. of CCCC First Harbor Engineering Co., Ltd., China

Dr. Bin Li

Tianjin Port Engineering Institute Co., Ltd. of CCCC First Harbor Engineering Co., Ltd., China

Dr. Jianbao Fu

Tianjin Port Engineering Institute Co., Ltd. of CCCC First Harbor Engineering Co., Ltd., China

Dr. Yiteng Xu

Tianjin Port Engineering Institute Co., Ltd. of CCCC First Harbor Engineering Co., Ltd., China
Academic Committees
Prof. Xu Zhang

Henan University of Technology, China

Prof. Yuhang Wang

Chongqing University, China

Prof. Shuitao Gu

Chongqing University, China

Prof. Li Ma

Southwest University of Science and Technology, China

Prof. Lei Wang

Changsha University of Science & Technology, China

A. Prof. Dr. Yang Wang

Guangzhou Institute of Geography

A. Prof. Norzailawati Hj Mohd Noor

International Islamic University of Malaysia, Malaysia

A. Prof. Meng Liu

Shanghai Estuarine and Coastal Research Center, China

A. Prof. Chao Liu

State Key Laboratory of Hydraulics and Mountain River Engineering, Sichuan University, China

A. Prof. He Zhang

School of Architecture, Tian Jin University, China

Dr. Zhongzheng Lyu

Dalian University of Technology, China

Prof. Hengjia Zhang

Gansu Agricultural University, China

Prof. Ir. Dr. Hj. Ramli Nazir

Faculty of Engineering, Universiti Teknologi Malaysia, Malaysia